Cosmic experience
Adler Planetarium
Celebrate summer with the cosmically curated Adler Planetarium Package – LEARN MORE
Sesquicentennial Anniversary
Curated experiences to celebrate 151 years — from brownies invented in the Palmer House kitchen, to an evening of Tom Foolery at The Magic Parlour  or an afternoon at the Spa — Learn More
Sesquicentennial Anniversary - Learn More
Stay Fit
On the Road
Maintain your workout regime with over 10,000 square feet of space to get fit  — Learn More
Experience
Hip & Historic
A hotel that's rich in the history of Chicago, yet comfortably cool. The Palmer House is a place where hip came to visit and never left. Learn more >>
A Must-See List
Things to Do
Before you arrive, take a look at this list of things to do, inside + out, during your stay at the Palmer House, a Hilton Hotel
Create Buzz. Create Intrigue.
Above All, Connect.
Historic venues offering all the technology and customized support needed to make your event a success. Learn more >>
Live Here
If Only For A Night
When you come to the Palmer House Hotel in Chicago, you don't just stay here; you live here – even if only for a night. Learn more >>
Let Us Help Your
Dreams Come True
From  lavish ballrooms to inspired catering and discerning decor, no other wedding venue boasts such a legacy of romance.
Learn more >>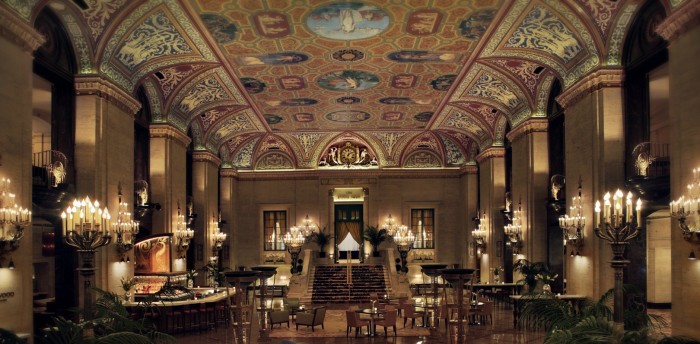 Cosmic experience
Adler Planetarium
Celebrate summer with the cosmically curated Adler Planetarium Package – LEARN MORE